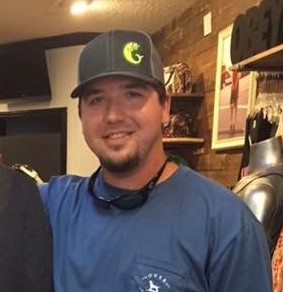 N. Augusta – David Jordan Barnes, 25 went into eternal rest on October 21, 2019. A celebration of life will be held on Tuesday, October 29th, 2019, at 2:00 p.m. with visitation one hour prior to service at Hatcher Funeral Home, 3464 Jefferson Davis Highway, Langley S.C. with Jay W. Knotts officiating.
Jordan was born on September 21, 1994 in Augusta, Georgia. He grew up in North Augusta, South Carolina and was residing in Jacksonville, Florida. He graduated from North Augusta High School in 2013. Jordan's favorite things to do were  watch South Carolina Gamecock football on Saturdays and hang out with his friends and family. He also enjoyed playing golf and going fishing. He was known for making everyone around him smile as well as his bright blue eyes.
He is survived by his parents, Nicole Barnes and Chris Barnes, his sister, Madyson Barnes, his grandmother Debi Richards, and many other aunts, uncles, and cousins.
Jordan was preceded in death by his grandmother Mary Tanner Reese, his grandfather Roy Barnes, his aunt Marnie D. Bolt, and his grandfather Randy Reese
The family has entrusted Dyches Funeral Home and Crematory with the arrangements.