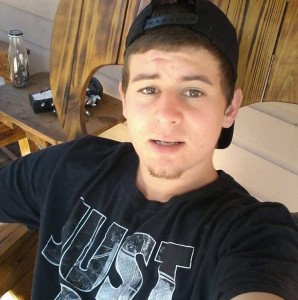 Blackville – Timothy (Tim) Jared Brison, 19 passed away March 28, 2018. A memorial service will be held at 11 a.m., Friday, April 20th at Dyches Funeral Home Chapel.
Tim loved the outdoors. He loved riding 4-wheelers and dirt bikes with his family and friends. He attended Blackville High School. He was a loving son, brother and uncle and will be missed by many.
Survivors include his father Paul William Brison of Tennessee and his mother Stephanie Smith Webb of Blackville. One sister Sabrina (Brandon) Kent of Windsor and two brothers Douglas Hoefs of Blackville and Wesley Brison of Williston. Grandparents, Howard and Teresa Smith of Barnwell and Jim and Sandra Brison of Williston. A niece Isabella and nephew Cameron of Windsor.
The family has entrusted Dyches Funeral Home with the arrangements.