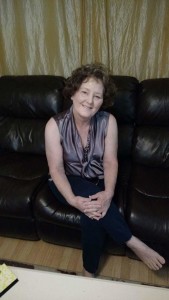 Chapin, SC – Regina Blackwell Dyches, 65, passed away at Palmetto Health Richland on October 24, 2018.
A private memorial service will be held at a later date.
She was the daughter of the late L. Q. Blackwell and Faye Doris Coffey. She was the radiologist at KCI for 30 years. She was a loving mother and the love of her life were her two grandchildren, Joey and Hannah. She loved reading and had a passion for drawing and she will be missed by many friends and family.
Survivors include her daughter Jenny (Craig) Livingston of Chapin, SC. Two grandchildren, Joey and Hannah. Two sisters, Katrina Mease and Michelle Blackwell both of Columbia, SC.
The family may call Jenny and Craig Livingston's residence.
The family has entrusted Dyches Funeral Home and Crematory with arrangements.