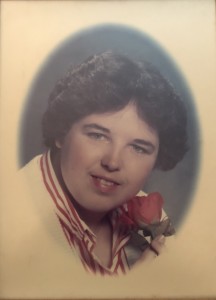 Barnwell – Martha Lynn Johnson, 59 went to be with her Lord Thursday, August 16, 2018 at MUSC in Charleston, SC. A memorial service will be held Thursday, August 23rd at 4pm with visitation from 3-4 at Ghents Branch Baptist Church with the Rev. H. B. "Sunny" Mooney, III officiating.
She was a member of Ghents Branch Baptist Church. She was a graduate of Winthrop University and taught school for thirty years and recently retired from Macedonia Elementary School in Blackville, SC. She loved children, baking and walking on the beach and she will be missed by many. Her beautiful life will forever be cherished in the lives of her children, grandchild and husband.
Survivors are her parents Joe and June Suddeth and her husband of 26 years Johnnie Marvin Johnson, one son Joseph (Cassy) Johnson of Thompson, GA and one daughter Jennifer Lynn Johnson of Barnwell and one granddaughter, Alexa Lynn Johnson. One sister Joe Carol of Rockhill, SC and two brothers Mike (Kathy) Suddeth of Columbia, SC and Tommy (Donna) Suddeth of Columbia, SC.
In lieu of flowers memorials may be made to Ghents Branch Baptist Church, 1974 Ghents Branch Road, Denmark, SC 29042.
The family has entrusted Dyches Funeral Home and Crematory of Barnwell with the arrangements.